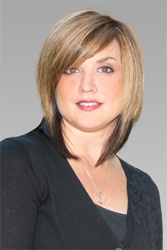 Raychelle Cassada Lohmann, M.S., LPC, GCDF
Hello! Thank you for visiting my website. I am a board-certified licensed professional counselor, who loves helping others. Currently, I am completing a doctoral degree in Counselor Education and Supervision at NC State University. Coincidentally, this is the same University where I earned my Bachelor of Arts in Psychology and my Master of Science in Counselor Education. With over 20 years in the counseling profession, I have devoted much of my time to working with children, adolescents, parents, and educators. I am passionate about what I do and strive to live out my personal mission statement of "helping others transform their lives from the inside out."

In addition to my educational background, I am an internationally known author covering several of today's most popular topics. My books are published in five languages such as Dutch, English, French, Korean, and Turkish. I am the author of The Anger Workbook for Teens, Staying Cool When You're Steaming Mad, The Bullying Workbook for Teens, and Teen Anxiety. My most recent publication, The Sexual Trauma Workbook for Teen Girls, continues to receive high reviews and has been claimed as "A (sadly) necessary, practical tool for young women who've survived sexual abuse and assault."- Kirkus review. 

Presently, I am working on a 2nd edition of The Anger Workbook for Teens. I am also a regular contributor to media outlets, including Psychology Today, US News and World Report, Sharecare and Recovery.com. My work has been featured in numerous publications, both nationally and internationally including the Associated Press, Chicago Tribune, Seventeen Magazine, and Scholastic. Aside from writing, I am a sought-after professional speaker who presents on various topics pertaining to trending adolescent and parenting issues, as well as counseling and educational-related subjects. 

I believe in making evidence-based practices accessible, practical and relevant. Not only do I do this in my writings, but I also apply these principles in my counseling practice. In my work as a practitioner, I provide both brief and long-term therapy working with individuals and groups. My approach to counseling utilizes cognitive, behavioral and mindfulness-based therapies to address a variety of behaviors and issues including academic, anger, anxiety, bullying, career, depression, stress management, trauma, personal/social, and interpersonal problems.
Awards & Honors
Raychelle was honored October 2014 to be chosen as a "Difference Maker" in Bullying Prevention by the Crisis Prevention Institute.

SC Counseling Association's 2014 Counselor of the Year

Raychelle was honored as one of the Top Ten online influencers in the field of children's mental health by SharecareNow.

SC Commission of Higher Education's 2012 HEART Award Finalist.

SC Department of Education's - Office of Career and Technical Education's 2011 School Counselor of the Year for South Carolina.


Learn More

Curriculum Vitae